HBK are builders of can turn an unused roof space into a bedroom with ensuite or more increasing the value of your home. Most houses will be allowed to convert their loft space under permitted development which means you can get started without planning permission. You'll need a minimum of 2.2 metres at the highest point of your loft so you can check this yourself with a tape measure. While you're up there you can check whether your roof is made up with Rafters or Trusses. Rafters are easier to build with since most of the hollow triangular space in your roof is free whereas trusses are supports that run through the cross section of your loft which makes the job a bit more difficult because to free up the space extra structural support has to be added elsewhere.
HBK can check you house to see if it is suitable for a conversion but if other houses of the same type in your street have them already then this it is very likely it is possible.
Before the start of any work though it would be worth checking the latest local council rules as these can change and may affect what you can do. If you do not know an architect HBK can recommend one to you.
Call HBK today and ask about Loft Conversions
Tel: 07545 571 387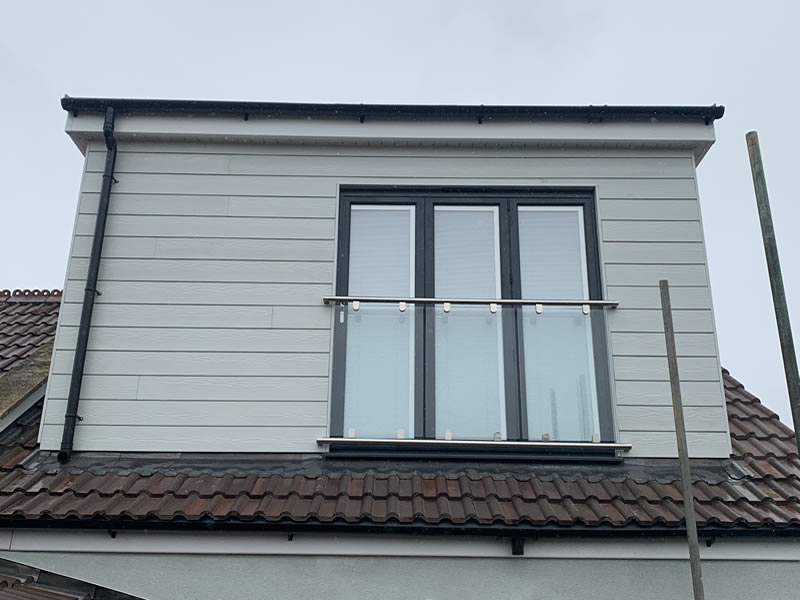 Examples of Loft Conversions we have done.
HBK starts with a design or just an idea and creates beautiful new homes, refurbishments, extensions and commercial properties.